AMERICA NEVER FORGET 9/11 TRIBUTE FLAG
One of our members invited, Cindy S. Sheaffer, the founder and CEO of the "America Never Forget Foundation" to our April 2009 meeting to describe the purpose of her organization and the "Never Forget" 9/11 Limited Edition Tribute Flag Series that she designed and produced.
We voted at that meeting to purchase one of her flags with Serial #774 (of 3,000) to present to USS Virginia (SSN-774).
The total cost for the flag,
nicely mounted in a frame behind glass, and including a separate Limited Edition Certificate of Authenticity plaque, was $500 - with all but $45 being donated by members. The Base treasury funded the remaining $45.
Cindy returned at our June 11th, 2009 meeting and presented our #774 flag and customized limited edition certificate. Here's a photo of Cindy making the formal presentation to BC Kenn McDermott:
Here's a photo of our serial #774 flag on a display stand with the certificate: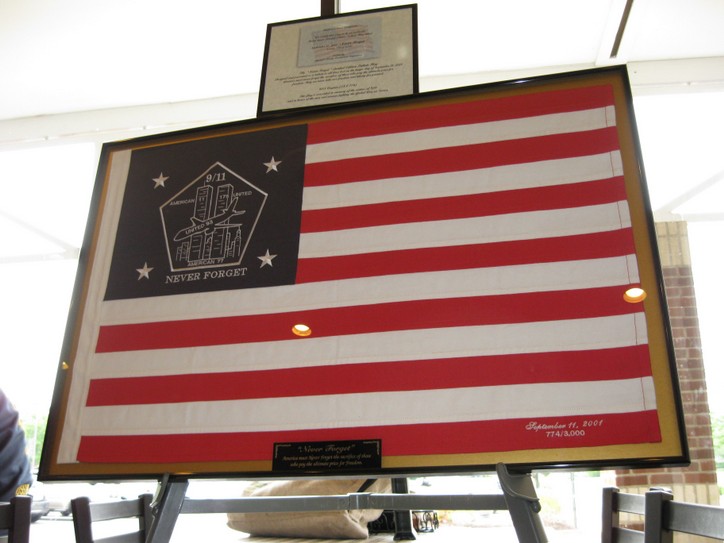 Here's a closer view of the customized certificate: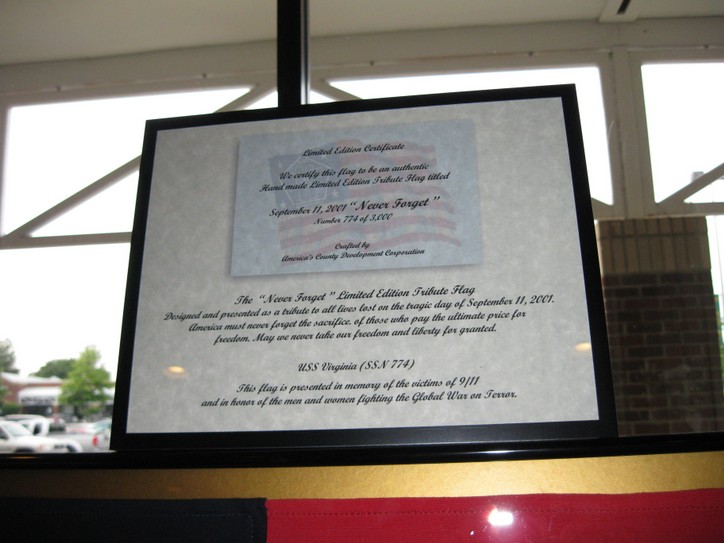 Here's a photo of everyone present at the June 11th, 2009 meeting: